Welcome to SFCEC 三藩市社區資源中心 — 歡迎您

San Francisco Community Empowerment Center (SFCEC) is a non-profit community agency. Our main office is located at 2875 San Bruno Avenue, San Francisco, CA 94134 Phone (415) 467-1929 Our Sacramento Office is located at 5930 Freeport Blvd., Suite A1-A2, Sacramento, CA 95822 Phone (916)662-7713
---
Goal
Our goal is to build up a sense of community belonging with each other. We want to see an increase of community participation within our society. We want people to better understand their own position as a person, as a worker, as an immigrant and as a citizen. We educate people where and how to get help for themselves and people around them. We believe healthy people create healthy communities.
---
Advocacy
We advocate for people's basic needs and rights. We structure to provide support services and education to empower people to have self-control and self-empowerment. We help people to voice out their concerns. We provide needs assessment for overall environment in people's surrounding such as home life, employment situation, neighborhood and communities. Then we provide education and help people to explore their options/solutions, so people can find healthy choices with appropriate support to exercise their options and rights. We believe knowledge is power. We believe justice for all.
---
About Us
Our volunteers are from all walks of life. Many of the volunteers have been through your problems. We understand your needs. We will help you in any way we can within our limited resources. If we can't have answers to your questions and issues, we will reach out for you. Please, don't face your problems alone. If one door closes, another door will be opened.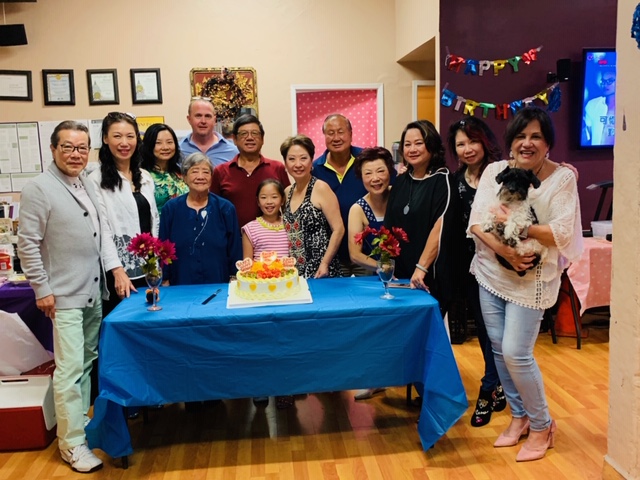 ---
Our Story
San Francisco Community Empowerment and Support Group, Inc, has been serving clients in our community since 2005. A group of dedicated volunteers came together in 2005, using other community centers to run different functions to serve our society. We incorporated into a 501 (c) (3), a non-profit public and charitable purpose agency in January 2006. We did not have our own physical location until April 2011. Many thanks to our executive leader Teresa Duque that she made the impossible become possible. Our first office opens at 2798 San Bruno Ave, in San Francisco, CA 94134 on May 14th, 2011. We are now serving our community in San Francisco as San Francisco Community Empowerment Center because we now have our own center. It is the same non-profit agency we started in 2005
Many thanks for our dedicated volunteers, we opened our Sacramento office in May 2019. Address: 5930 Freeport Blvd A1 – A2 Sacramento CA 95822
Due to community demands, in October 2020, we moved our San Francisco Office from 2798 San Bruno Ave. to 2875 San Bruno Ave., same street but more space to better served our community.
---
Services
Most of our services and activities are provided and supported by volunteers. Many of our services/activities either free or low fee. We have no insurance to cover any of our services or activities. You access our services at your own risks.
Free Classes
We offer free classes in the following:
ESL
Citizen Preparation
Tax Preparation
Computer Skills
Self Defense
Dance Classes
As needed classes for jobs